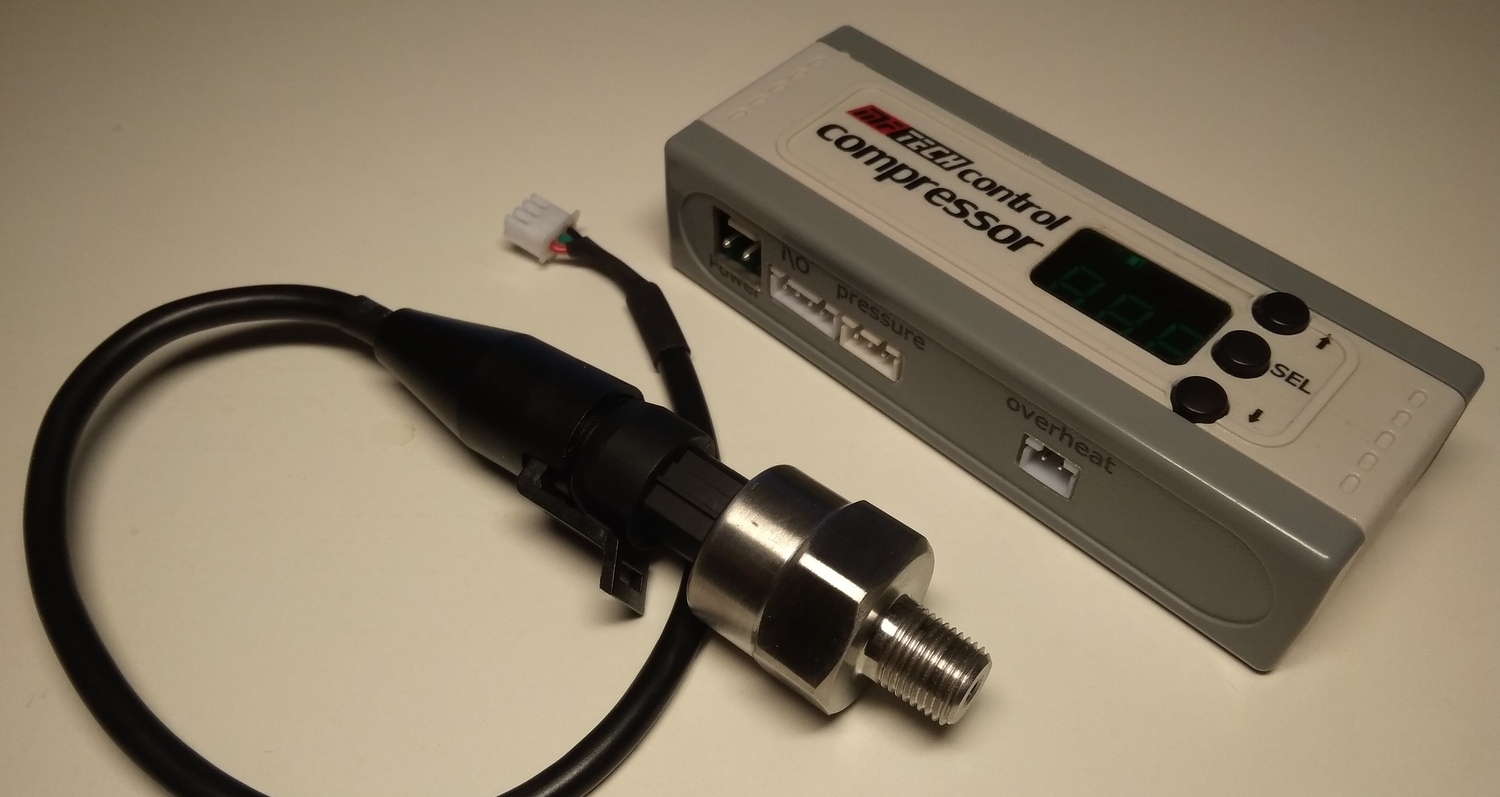 Compressor control module
The unit is designed to control the compressor and the dehumidifier purge valve.

The unit has a flexible setting of compressor on and off pressures in the range up to 300 psi (19 bar).

The unit works with both conventional compressors and compressors from standard air suspension systems .

Possibility to connect a temperature sensor for opening. It is possible to connect an external display of the unit's operating modes.

Firmware updates via USB.